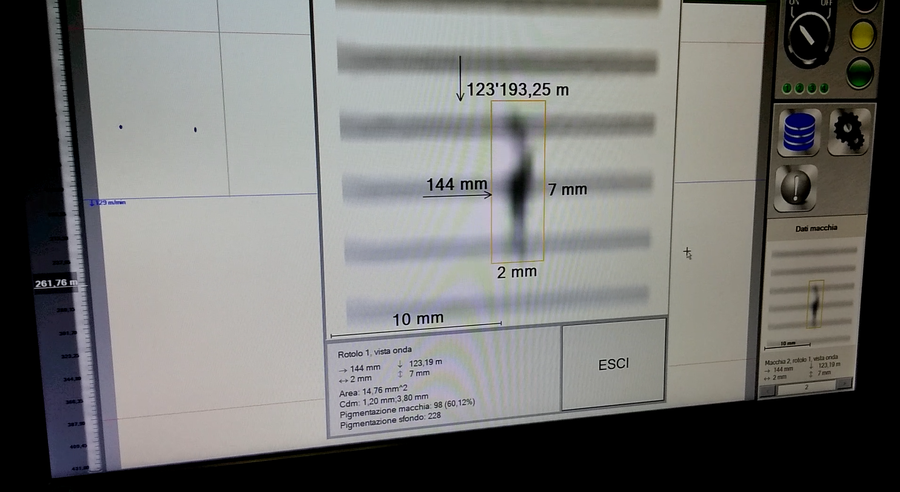 Performing a visual analysis on paper (coated paper, satin paper, corrugated paper, cardboard, thin paper, colored paper), cloth (animal or vegetable fibers, synthetic, fine or coarse weaving, waterproof, fireproof, plain or decorated), plastic (PVC sheets and floors, coating films, coated plastic, printed PET slabs, adhesive tapes, food wraps) or laminates (pressed, embossed, pierced or corrugated metal sheets; made of iron, steel, aluminum, brass and copper) is necessary when one must detect defects that arose during the production or usage phases.
The advantages are in speeding up the defect analysis process compared to human inspection, without the possibility of errors. During the control process it's possible to save the event history and have various kinds of notifications: visual (through warning lights), acoustic (through hooters or beepers) or electric to the downstream machine, that can choose to discard the material segment.
Images acquisition and elaboration (including statistical and blotch analysis) can also be performed in grasycale or monochromy. Moreover it's possible to perform checks using a UV light (ultraviolet) as well as inspecting a specific layer of the material under examination.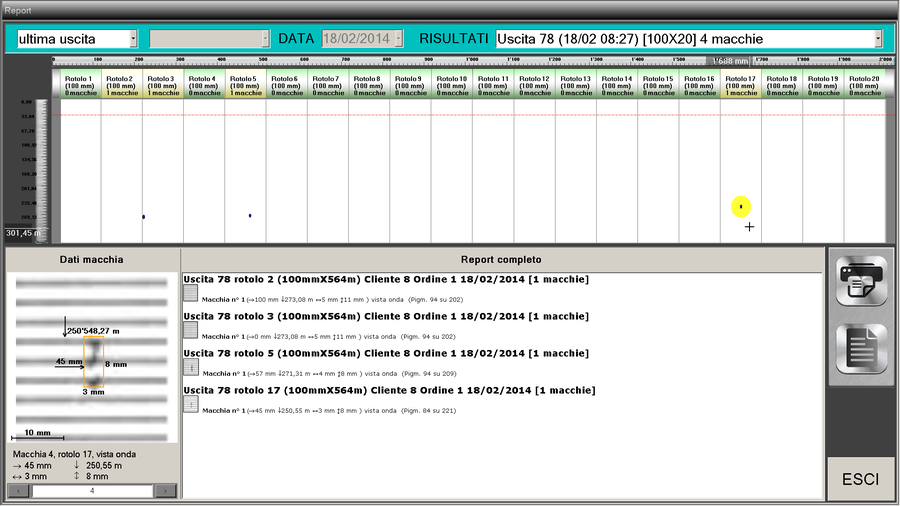 Some examples of materials on reel: